Stylmartin – NEW arrivals:
Double WP, Shadow Black and Navajo Low
Stylmartin Double WP
The new two-colour sneaker from Stylmartin. The ability to innovate of this historical brand is always surprising. An assessment that is all the more "fitting" for Double. This model, part of the 2022 collection, adds an extra touch of originality to what is a real cornerstone for Stylmartin: the unisex trainer.
Crafted in full grain leather and made waterproof by the WP lining, Double stands out with a two-tone look that combines the classic black upper with a bold bright red used for the details and the non-slip rubber sole. PU inner protectors and CE certification are also present.This model adds a high level of comfort both on the saddle and on foot to its fresh and contemporary look, thanks to a carefully designed anatomical, removable and micro-perforated insole.
The Stylmartin Double WP sneaker is available in an extended range of unisex sizes from 36 to 47. 
This model is CE certified according to EN 13634:2017 standard
Stylmartin Shadow
The already broad range of Stylmartin sneakers now includes a unisex model designed for the summer season. Just like the shadow – from which it takes its name – the Shadow sneaker is fresh, light and above all… Total Black!
It has an upper made of a mix of leather and waxed fabric, is slightly high on the ankle and conceals internal protections and a highly breathable lining. Indispensable features are the CE certification and the laces in flou yellow: an extra touch of visibility that the brand rarely gives up.
Comfort is ensured by a breathable mesh lining and an anatomical and micro-perforated footbed.
Absolutely worth mentioning is the sturdy sole, also completely black like the upper, made of rubber with an effective anti-slip grip.
Stylmartin Shadow is available in a wide range of unisex sizes from 36 to 47.
This model is CE certified according to EN 13634:2017 standard.
Stylmartin Evo Low
Stylmartin Navajo Evo Low is an objectively beautiful boot. This is due to the combination of evergreen elements and materials, above all the hardwearing leather upper, and other decidedly more contemporary elements. Among these, worthy of note are the 3D "diamond" effect that characterises a portion of the boot leg and the original red details that contrast with the black/anthracite sole. The sole also deserves a mention: made of non-slip rubber, customised with the Stylmartin logo in red.
Stylmartin Navajo Evo Low is available in sizes ranging from 38 to 47.
This model is CE certified according to EN 13634:2017 standard
Lees verder
Weiterlesen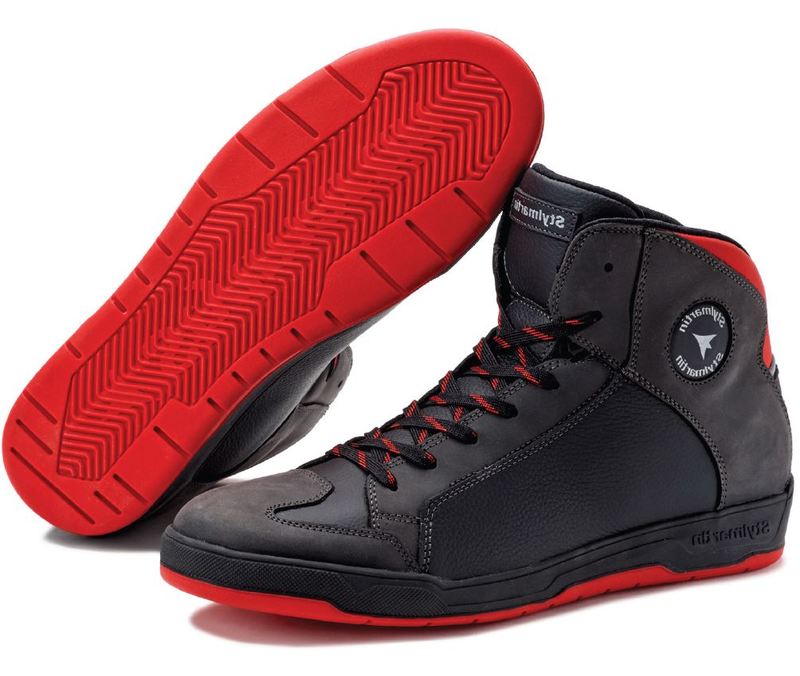 Stylmartin Double WP
Reference 659-220001

See product!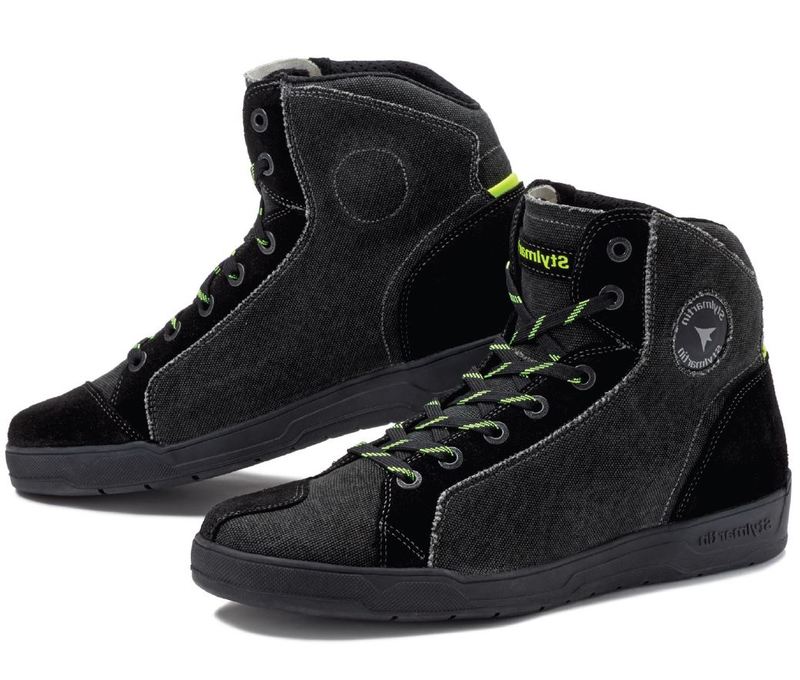 Stylmartin Shadow
Reference 659-220002
See product!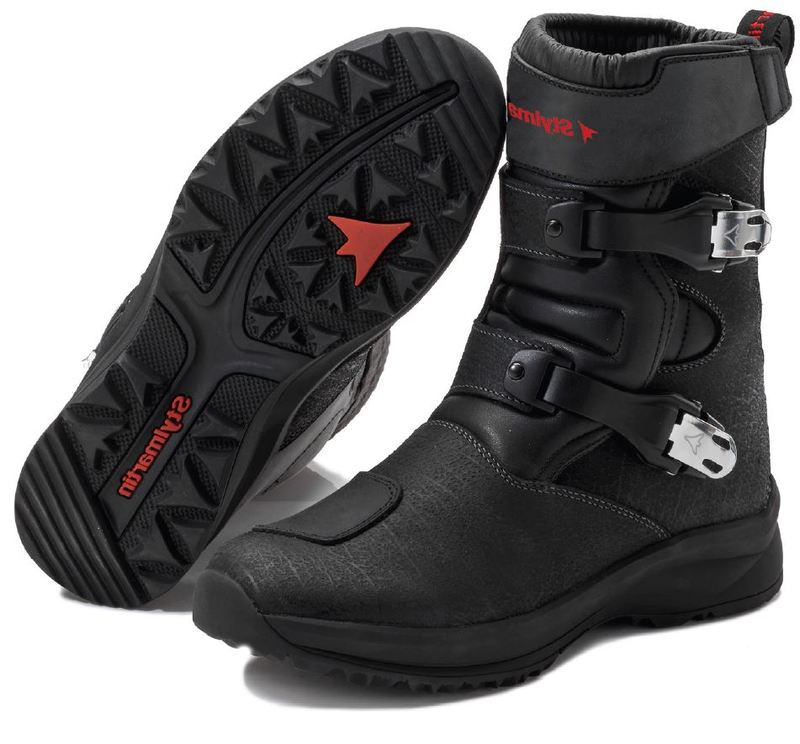 Stylmartin Evo Low
Reference 659-220003
See product!